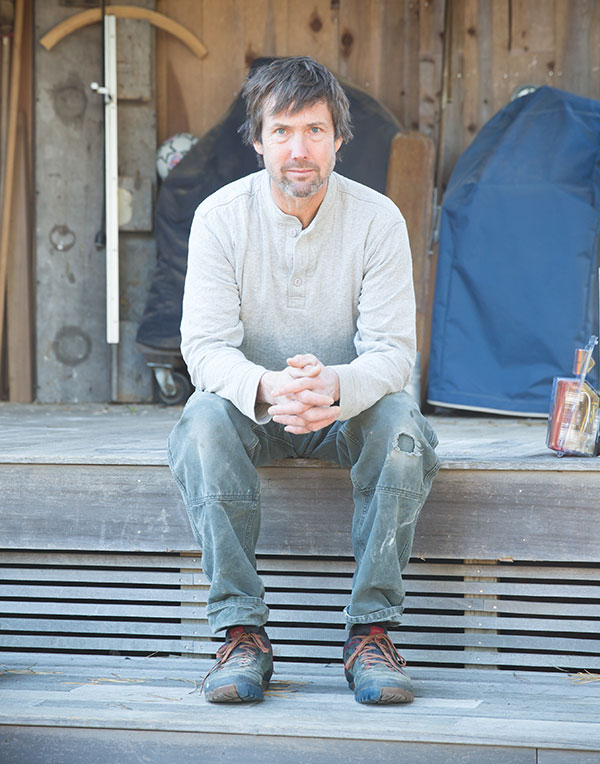 Ben Moore's introduction to woodworking came early—as a child he watched his grandfather make cabinets and furniture in his woodworking shop in Vermont. A native New Englander, Ben moved to Nantucket in 1985 where he worked on numerous historical, residential, and commercial buildings. In 2001, after working on a commercial crew where he was involved in design, planning, and execution stages of building, he started his own business and opened his woodworking shop.
With more than three decades of experience designing and building, Ben works closely with Nantucket designers, architects, and homeowners to bring their visions to life. Committed to the highest level of craftsmanship, and with an eye for detail, he builds with sustainably harvested wood and will use reclaimed lumber whenever possible.
In his workshop Ben combines traditional joinery techniques with the efficiency of modern machinery to build unique, lasting designs. He enjoys the problem‐solving that goes hand‐in‐hand with woodworking—and loves the challenge of creating custom pieces.
Ben Moore, a Nantucket Craftsman Building Handcrafted Furniture, Custom Doors,Windows, Cabinets, Stairs, Handrails and Newels That Will Last a Lifetime.